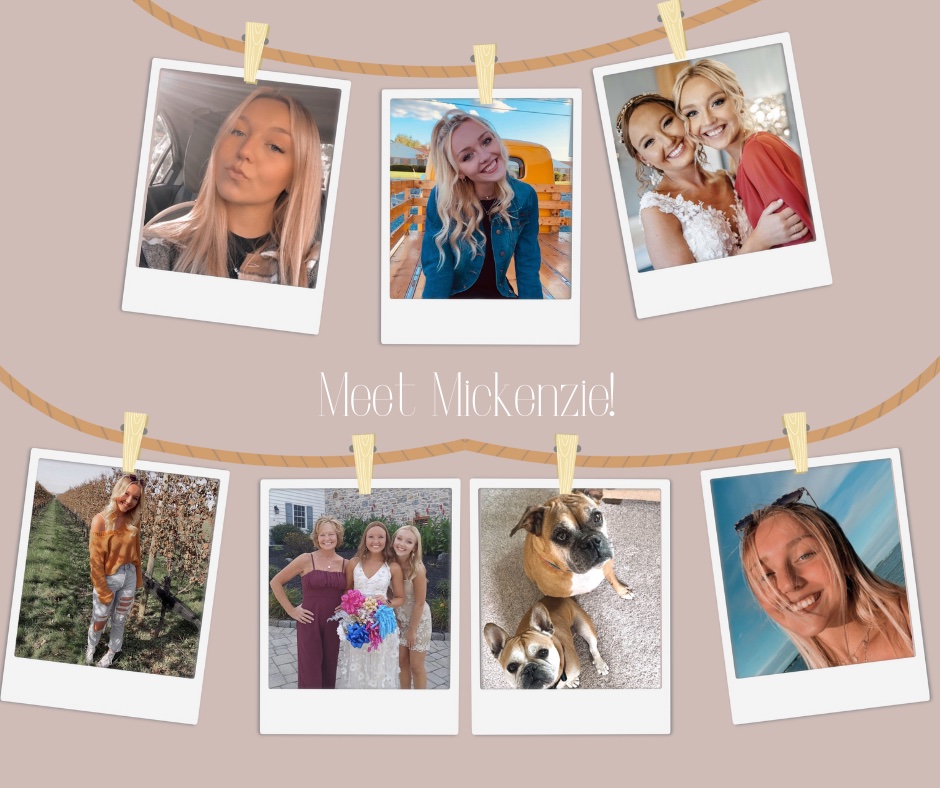 Tell us about your schooling.
I started my college journey at Alvernia University during the fall of 2020. At first, I wasn't sure if it was for me but looking back on it, from where I am just two and a half years later, I know that I made the right decision to stay. Graduating high school and starting my college years during prime time of the COVID pandemic was really challenging, but now I am 100% confident in my career path I am so excited for what the future holds. I am pursuing a dual degree with Marketing and Digital Media Marketing as well as a minor in Communications. Alvernia was one of the only schools that I found that offered DMM as a major and not just a minor, which is why I chose to continue my education here. Alvernia has provided me with so many experiences, lessons, and memories over the past two and a half years that I am so grateful for!
Why did you want to pursue a degree in the marketing/communications field?
I love the creativity behind it, your imagination is truly the only limit! Each client has a different need which requires a different thought process and "plan of attack." I love that every day is different and that I have the opportunity to work with so many different types of businesses!
Why did you want to work at JPrutzman Enterprises?
When I met Jes at a W2W Networking event, I wasn't actually looking for another position, I had to be there for my other job with the O'Pake Institute, but we just clicked! I quickly became very excited to work with her, learn from her years of experience, and gain more knowledge in the field. Sometimes, the most unexpected things in life turn out to be the best experiences.
What are your expectations of the job?
My expectations are to gain confidence in my skills, expand my portfolio and be introduced to new methods and procedures in the field.
Fun fact about yourself…
I can jump rope and pogo stick at the same time!